New Conservation Easement Aquired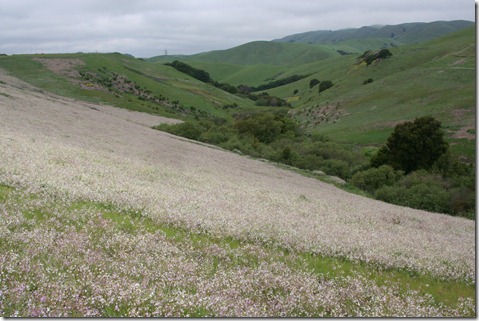 WHF acquires Schaefer Ranch Conservation Easement
Last month WHF signed the Schaefer Ranch conservation easement which preserves 291 acres of native wildlife habitat and protected species that utilize these habitats. Located in north Alameda County, this property is ideally situated to be a WHF preserve as we hold many other easements in the region. In the near future WHF will also acquire a conservation easement on the 248 acre "Machado" property which is immediately adjacent to the Schaefer Ranch preserve. Together these two properties will provide critical habitat to a number of plant and animal species in perpetuity.
As always we approached this opportunity with one thought in mind, "does the taking of this property align with our core mission?" There is no question that these two acquisitions align perfectly with our mission. The project proponents for the Schaefer Ranch development have conservation as a core element of their development objectives and WHF is pleased to be working with them.
The primary goals for the property and its long term stewardship are as follows:
The goals:
1. To protect and manage breeding, rearing and dispersal habitat for California red-legged frog (federally listed endangered species) in order to sustain conditions suitable for the long term survival of this species in the conservation area.
2. To protect and manage core scrub and dispersal habitat for Alameda whipsnake (also a federal listed endangered species).
3. To protect and manage the conservation area's habitat in a manner suitable for the long term sustainment of native plant and animal populations.
4. To promote a long term improvement in watershed conditions through a reduction in erosion and sedimentation in the conservation area's watershed.
5. To promote conditions that may reduce stream flow velocities and allow slow surface and subsurface runoff rates in the conservation area's watersheds.
6. To manage wildfire fuel levels in the conservation area's grasslands.
The Wildlife Heritage Foundation is proud to hold this easement and we look forward to our perpetual relationship with these 291 acres.
---
---